Lion: Pride Before the Fall - Book Launch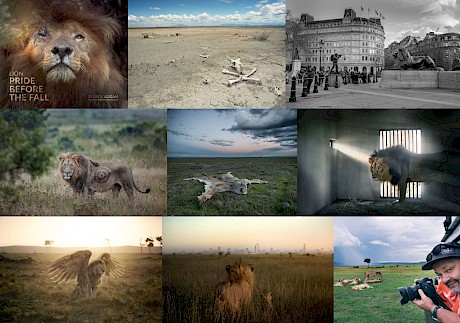 Today George Logan launches Lion: Pride Before the Fall.
What a brilliant success this project has been. Amazing media coverage and he is already down to the last 750 copies!
Please join him at https://lnkd.in/eTiUt7t at 7.00pm this evening for the online launch. He'll be discussing the book followed by a live Q&A.
The book has just gone on sale at… https://lnkd.in/eKj2ai3...
All profits from the book will raise vital funds to support, protect and help re-establish The Last Lions of Meru in Kenya, a major conservation initiative, in collaboration with the Born Free Foundation.
Back to Latest News