George Logan - The Last Male Northern White Rhino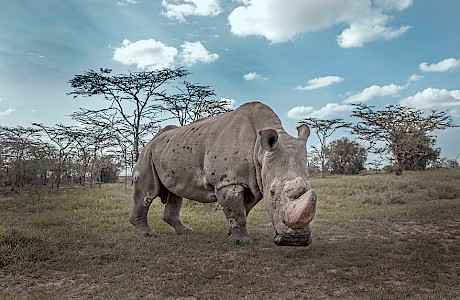 While the team here continue to mourn the death of Sudan, the last male northern white rhino on Earth, our photographer George Logan has come up with a wonderful gesture.
George has offered us 20 x 60cm signed prints of this picture he took of Sudan just a few months ago at the end of November. Entitled Remembering Sudan, all sales will add to our Kickstarter for this year's book (Remembering Great Apes) and help us with our vital conservation efforts. Head over to Kickstarter if you would like a copy and to see details of how to get yourself one of these stunning Sudan prints. ttps://www.kickstarter.com/projects/margotraggett/remembering-great-apes 
All proceeds got to Remembering Wildlife and The Born Free Foundation. Thank you George and of course, Sudan.
Back to Latest News