Back to Latest News
It appears the one and only Louise Redknapp is a big fan of our George Logan. Pictured in the Daily Mail's weekender magazine, George's 'Translocation' book sits pride and place in Louise's Chelsea Office. You can look at images from the 'Translocation' project on our website here.
George has also launched a website where you can get an insight into the project and purchase a copy of the book for yourself. Head on over to   to check it out.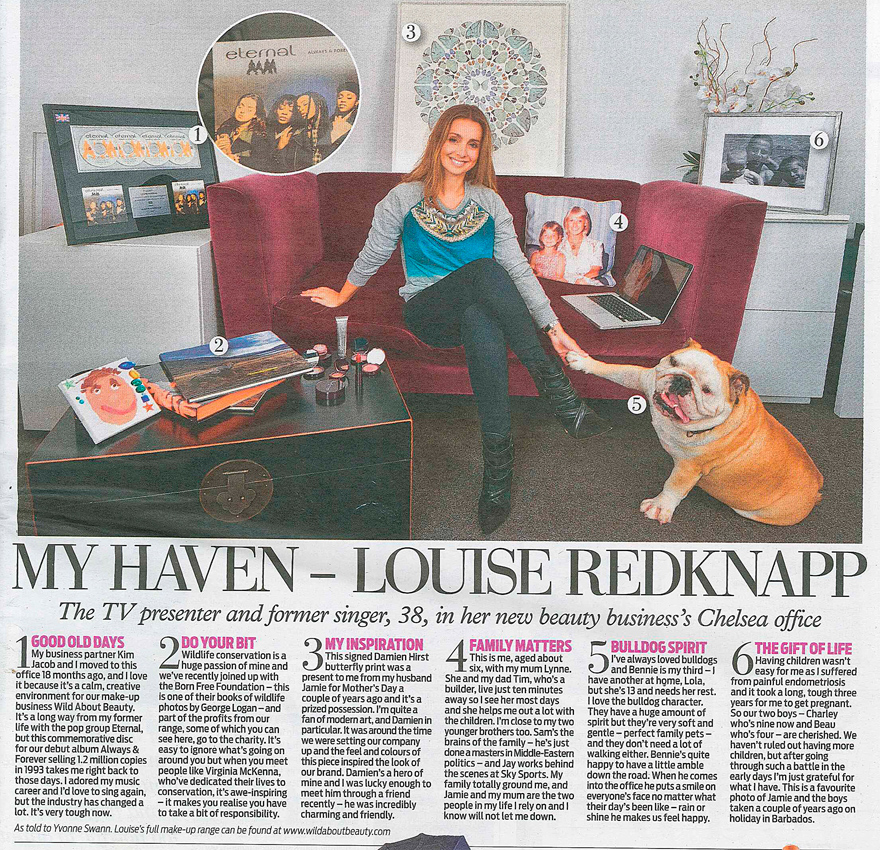 Previous blog post
Gary Salter had the pleasure of shooting Mr. Gordon Ramsay for this months Observer Food Monthly magazine.
Gary's cover was 1 of 10 covers celebrating the 10th Food Monthly Awards.