Back to Latest News
Gary Salter's finally got the Page 3 spot he's always deserved!
Check out the London Evening Standard to see his latest shots for The London Dungeons.
Many more to follow! Watch this space.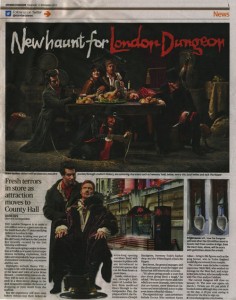 Previous blog post
8 November 2012 |
Our Facebook page has a new look! Why don't you head over and check it out? Don't forget to leave us a note! We have also decided to show off our own work on our Flickr.