Moving Image with HS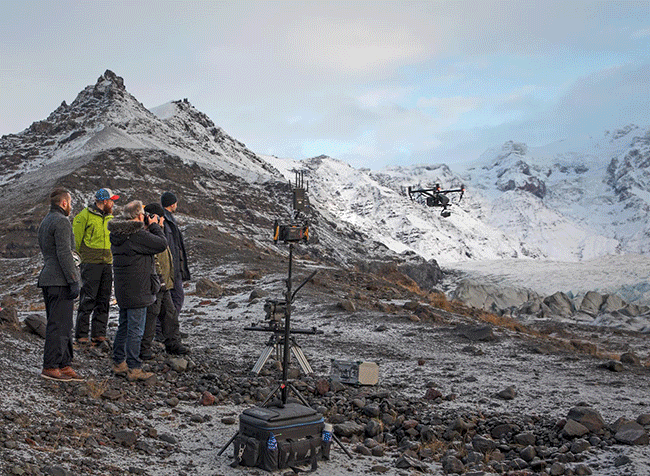 Stills shoots can get pretty crazy, but add in moving image and things get even more exciting! We've been tackling a huge range recently, so we wanted to illustrate the diversity of what we do.
Last week we had Karen Thomas shooting some amazing food (can't tell you what yet) using the latest 8K RED Helium on a motorised slider with a boroscope for maximum quality and precision. Phil Sills has been shooting drinks for another hush hush new product with just 1 day's notice, using our old friend motion control, on a Gazelle / Alexa. Big, but still not as massive as the Milo 2 that Gary Salter used a few months back. George Logan has been shooting with drones and his new film went on our gallery last week. 
Meanwhile, Florian Geiss likes his stills and moving lifestyle to have total synergy, so he operates the moving camera himself on a gimballed stabilising rig. And, the week before last, Wil Hennessy was shooting VW for Adam and Eve, again on an Alexa, whilst Gary Salter was shooting green screen on his 4K Sony DSLR. If it's a short form content genius that you need, look no further than Short & Sweet.
Often we do all the offline / online editing, VFX, Flame work, music, sound design and delivery... sometimes we just pass over the files to the client for their own edit. We can shoot and post-produce everything from broadcast TV commercials to the myriad of formats and resolutions that today's ever-evolving digital media requires.
Often the brief requires stills and moving imagery and that's a great way to make the most of the resources available. Handling both sides, we are perfectly placed to ensure that both parts harmonise beautifully together.
To see more, head over to our sister site - Horton's Short'Uns to view our current folio of moving image content.
Back to Latest News