Horton's Short'uns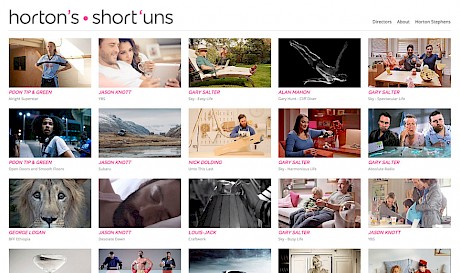 Introducing our brand new website - Hortons Short'uns. Showcasing moving image content from the award-winning photographers at Horton-Stephens.
It makes so much sense these days to shoot moving images alongside the stills. It's a very cost-effective way to add value for the client whilst we have all the crew, location, models and other resources together.
With this in mind, our award-winning photographers based over the road at Horton-Stephens, have all immersed themselves in providing moving content. For some, film-making is as much a part of their lives as shooting stills. Sometimes we shoot film on the back of stills, sometimes it's the other way around.
We have lots of experience making this work seamlessly and on highly contained budgets. Whether shooting on hi-end DSLR, or anything up to Reds, Alexas and Phantoms, adding post-production and CGI, shooting to your brief or providing our own vision, we will put the right team together for you.
Be sure to check out the latest from our Photographers/Directors at hortonsshortuns.com.
Back to Latest News