Eugenio Franchi - Doddle.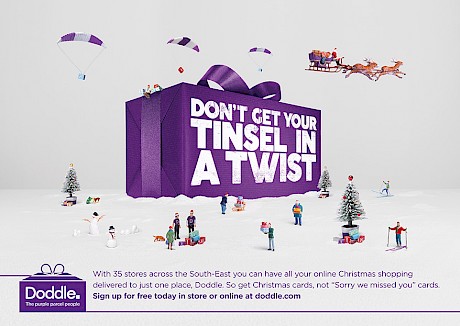 Eugenio Franchi was brought back down to size shooting these new ads for parcel company - Doddle.
Working with 8mm tall miniature figures, Eugenio created a set of fun ads to promote the Doddle service during the Christmas period.
A big thanks to Mandy, as well as Carly and Rod at the agency.
Lots more still-life over in Eugenio's gallery here.
Back to Latest News